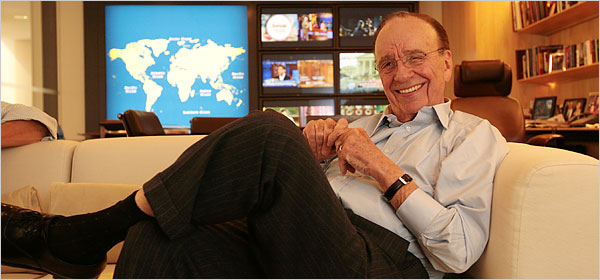 At investment bank Allen & Company's annual Sun Valley retreat, Rupert Murdoch sounded off on his feelings about the economy and where its headed after he spoke with some Silicon Valley and Wall Street insiders:
"I'm shocked at the business mood, which is talking about either that we're at the bottom or going lower," News Corp. Chairman and Chief Executive Rupert Murdoch said in an interview
he gave during the conference to his Fox Business Network. He had just emerged from spending a morning with the most powerful people from Wall Street, Silicon Valley and Hollywood. What was the word from inside?  "It's going to take years and years, like five years at least before we see any real growth coming out of this," Murdoch said.
Its refreshing to get an insider's point of view from a scrappy billionaire like Mr. Murdoch.  Anybody listening over at the NAR?